Are you curious about what the best places to live in Belgium are?
Every European country has a unique charm and character, and Belgium is no exception. Although it has become a popular tourist destination for its delicious chocolate, mouthwatering waffles, and top-quality beer, Belgium is also an expat hotspot. 
PSSST. Your travel medical insurance can now cover COVID-19!
If you grab SafetyWing Nomad Insurance, it'll be covered just like other illnesses. I've been using it since 2019 and I can assure you it's the perfect solution for nomads like you and me.
The rich heritage, stunning architecture, low crime rates, and high percentage of English speakers are just a few reasons why expats, remote workers, and digital nomads find Belgium so attractive. But where in this small European country should you set up a base?
Here are the six best places to live in Belgium for expats. They all boast a high quality of life and an international feel, yet each city has its own pros and cons.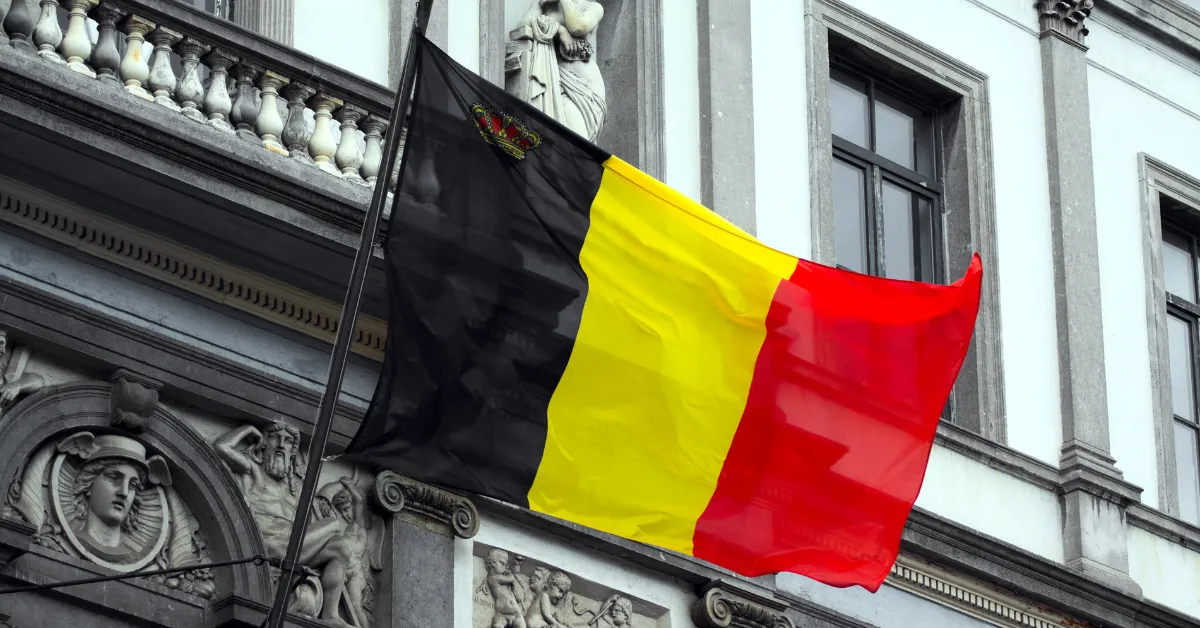 Brussels
Belgium's capital city is the most famous part of this small European country. Brussels is not only the economic hub of Belgium; it is also home to the European Commission, European Parliament, and many other important organizations.
As a result, Brussels is one of the best places to live in Belgium for expats seeking a high-level job.
Around 2.5 million people live in the 19 municipalities that make up Brussels, and approximately 70% of the residents are of foreign origin.
The significant international presence, high-quality hospitals, and international schools make Brussels both welcoming and comfortable for foreigners. Moreover, most people speak English here. 
All of the 19 municipalities in Brussels have a different feel, some bustling and others peaceful. The upmarket districts of Ixelles and Uccle are top-rated among expats, whereas Anderlecht offers more affordable options.
Although rental prices vary between neighborhoods, the average monthly rent on a one-bedroom apartment in Brussels is between $800 and $1000.
Brussels also has the lowest crime rate among all the Belgian regions, but it does have the worst congestion, although the outer suburbs are usually unaffected.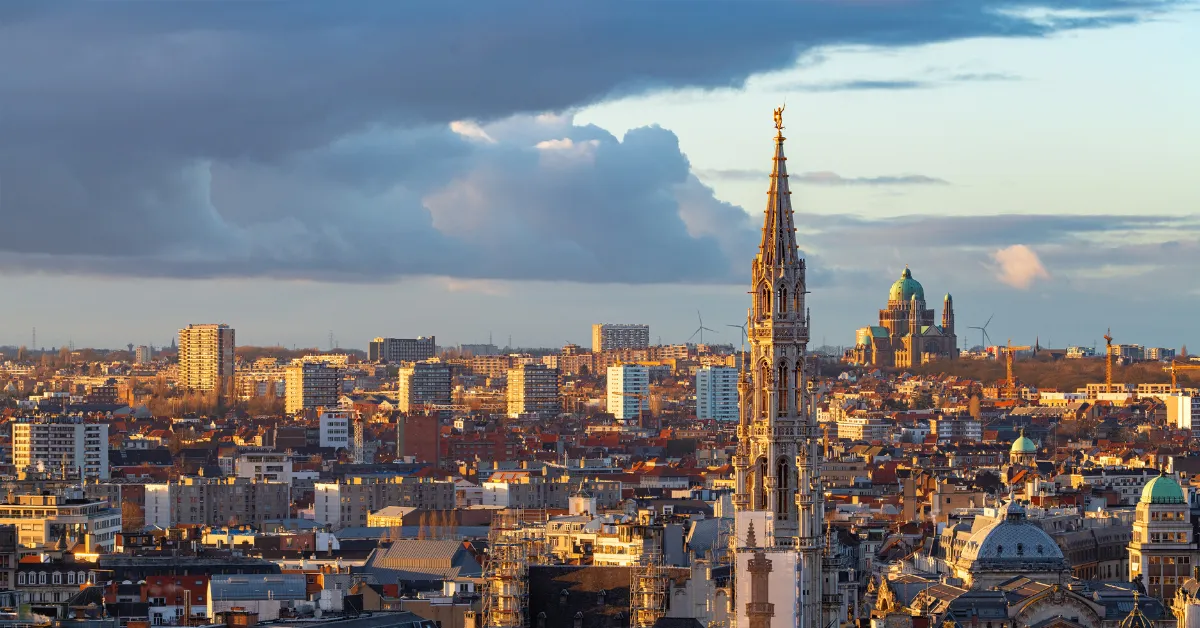 Antwerp
The port city of Antwerp is less than an hour's drive from Brussels but is a significantly cheaper place to live.
Because of this, many people choose to live here and commute to the capital, resulting in a growing expat community in Antwerp. In particular, there are many British and American families residing here.
While Brussels is the political and economic center, Antwerp is a creative hub and the country's trendiest city. Thus, Antwerp is one of the best cities to live in Belgium for anyone working in the creative industries such as fashion and design. 
There are also plenty of jobs for expats at the port and the university. Moreover, there are also unskilled jobs in the thriving hospitality and retail industry.
Antwerp has all the amenities and facilities you will need, including international schools, plenty of shops, and English-speaking societies. 
Many parts of Antwerp have a bohemian feel, such as Berchem, Het Eilandje, and Sint-Andries. It is also an immaculate city with good public transportation.
Many of the city's residents opt to bike around, though, as the streets in the city center can get very congested.
The average monthly rent of a one-bedroom apartment in Antwerp is $650 to $800. For families, a 3-bedroom house will cost between $1000 and $1300.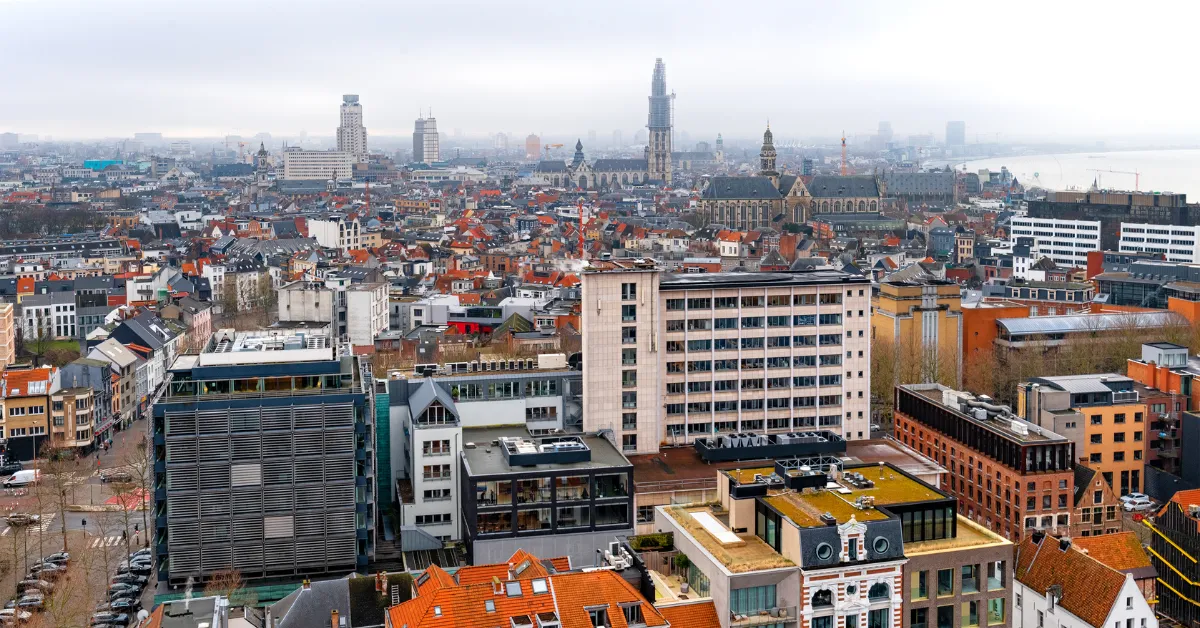 Ghent
Another of the best places to live in Belgium is Ghent, less than an hour's drive from the capital. The cosmopolitan city is located at the meeting point of two rivers, and much of the city center runs along a canal.
The riverside location, beautiful architecture, and winding cobbled streets result in splendid city landscapes. 
Ghent is a lively university town, so it's a popular choice for young expats and digital nomads. Most foreign job opportunities are at the university in the education and science sectors. 
Ghent is a very pedestrian-friendly city and a pleasant place to get around via bicycle. Muinparkwijk and Coupure are two gorgeous yet affordable districts popular with expats.
Families enjoy living in the peaceful neighborhood of Visserij, where you'll find many lovely riverside apartments and a diverse selection of houses.
On average, renting a one-bedroom apartment in Ghent will cost €700 to €850. Alternatively, a 3-bedroom house can cost up to €1400.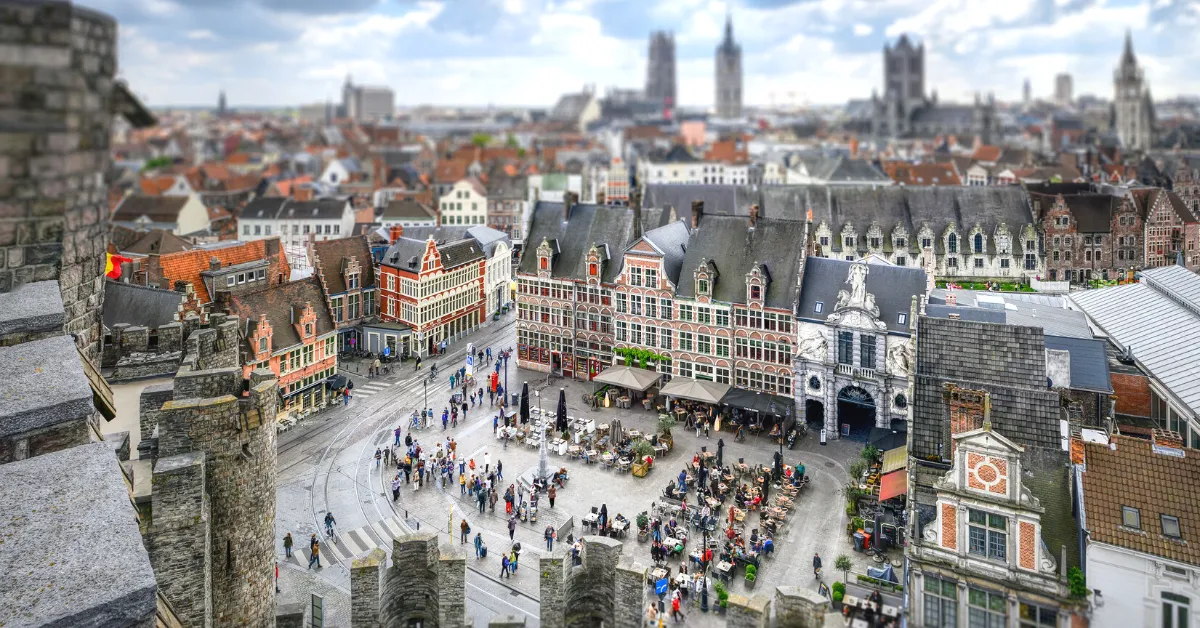 Bruges
The UNESCO World Heritage city of Bruges, located in the northwest, is one of the most aesthetically pleasing cities in Brussels and is popularly known as "northern Venice."
Famed for its cobblestone streets, medieval canals, and ancient architecture, you don't need to be a history lover to be wowed by the city's beauty.
However, despite the old look of Brugues, there is a vibrant atmosphere and plenty of modern amenities.
The wide selection of museums, town squares, restaurants, cafés, and chocolate shops will stop you from getting bored. Plus, many events and festivals take place all year round. 
There are not as many job opportunities in Bruges compared with the previous cities on this list. However, that doesn't mean there is no international community.
On the contrary, in recent years, Bruges has become a popular hang-out spot among remote workers and digital nomads thanks to its fast internet speeds and pleasant climate.
Bruges also has reasonable living costs, with the average rent on a one-bedroom apartment being €600 to €750.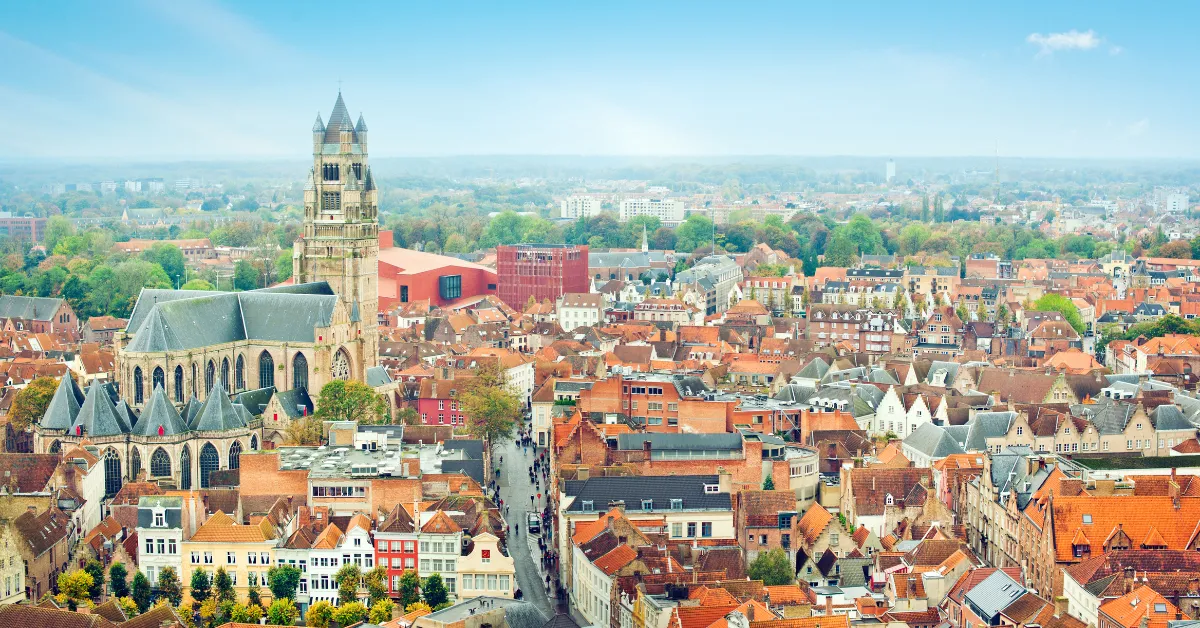 Liege
Although it is largely unknown to people outside of Belgium, Liege is one of the country's largest cities and economic hubs. The bustling town is located along the Meuse River in the east.
It is mainly known for its varied nightlife and university culture, making it another of the best Belgium cities for digital nomads and young expats. Because of its top-quality education institutions, Liege has a sizable international community.
Thus, even though it is in the French-speaking sector, many people here speak English. The locals are also extremely welcoming and friendly to foreigners. 
The city center boasts winding medieval streets that are easy to get lost in. If you wander around at your peril, you'll undoubtedly come across many unique and quirky stores, too.
However, one downside of this city is its tightly packed streets, giving it a crowded feel. That being said, some outer suburbs like Cointe and Embourg are quieter, greener, and more suited to families.
However, accommodation can be hard to find all over Liege, especially in the outer districts. Because of its popularity, housing prices are rapidly rising, making it one of the most expensive cities in Belgium.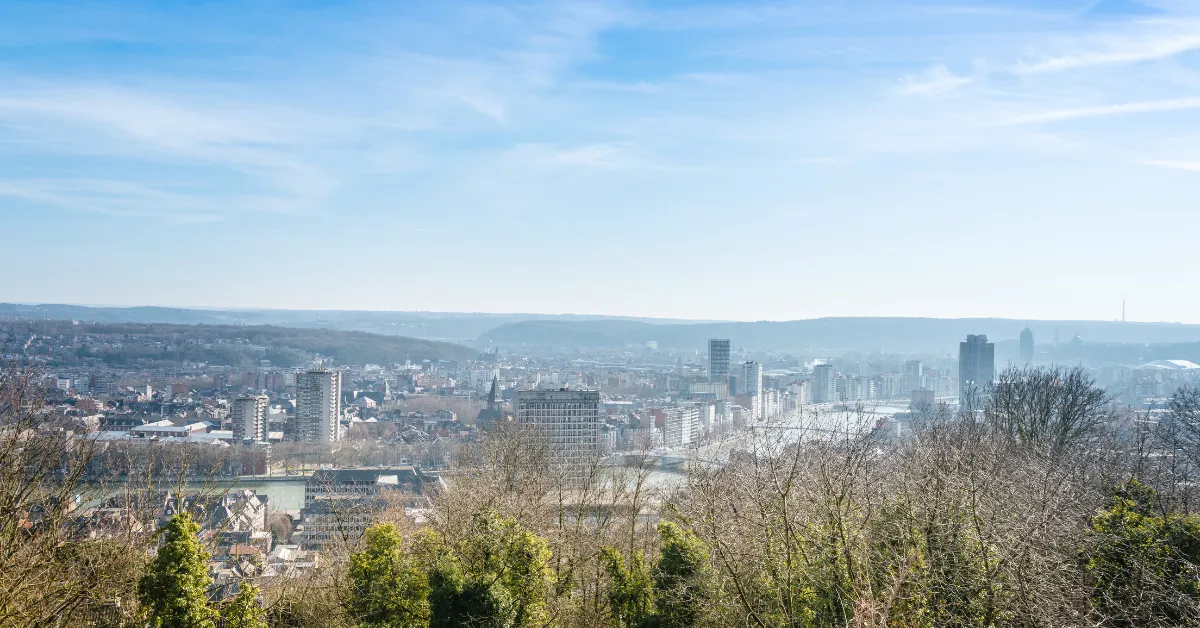 Leuven
Leuven is another of the best cities in Belgium for young expats. Located just a 30-minute drive from the capital, Leuven is a lively place with many festivals, concerts, and sporting events.
Leuven has the most social vibe out of all the best Belgium cities, so it is a fantastic option for anyone who wants to meet, party, and enjoy some of the country's best cultural offerings. 
Leuven is home to the world's largest brewery chain, AB InBev. Over the years, Leuven has become the beer capital of Belgium, with now over 30 breweries, large and small.
As a result, you will find many top-quality breweries and lively pubs to taste the town's creations, and you will never struggle to find someone to accompany you. 
Aside from the university and global breweries, there is not a high selection of other jobs for expats. But as the town is so close to Brussels, commuting to the capital is not a problem.
Moreover, housing costs are slightly lower here than in the capital, and there are several unique urban housing innovations, too.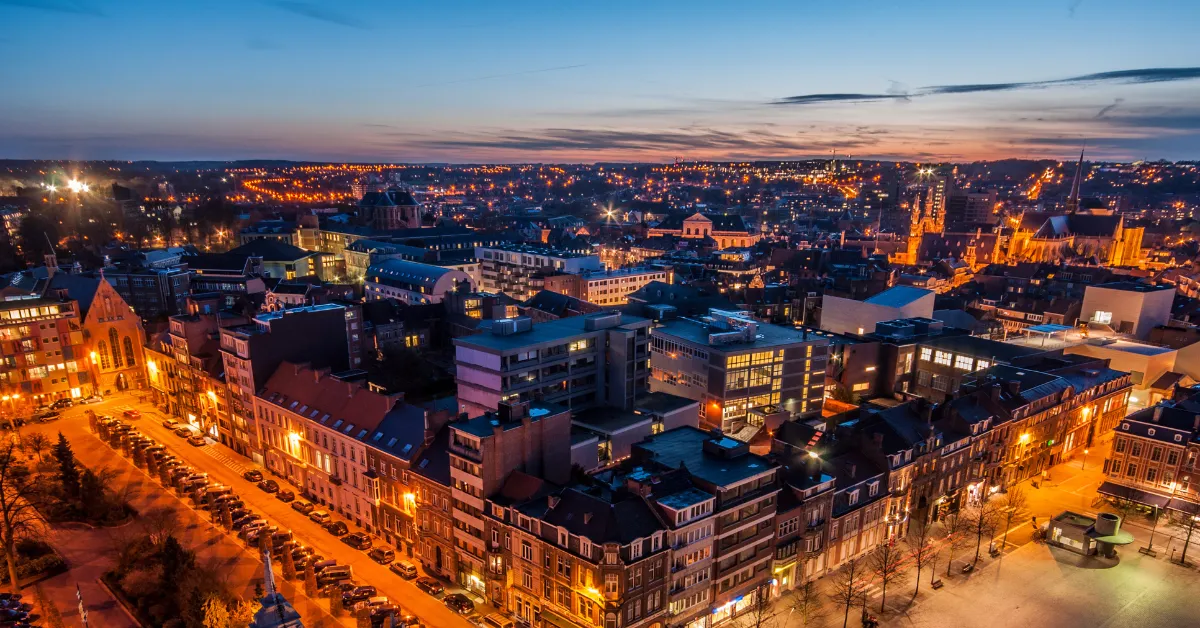 Final Thoughts On Best Places To Live In Belgium
It may be a small country, but as you can see, a handful of cities and towns are ideal for expats living and working in Belgium. These places have an idyllic blend of modern and old, resulting in picture-perfect landscapes and a comfortable, fun-filled lifestyle.
Not sure if Belgium is the right place for you? Read one of the following guides: