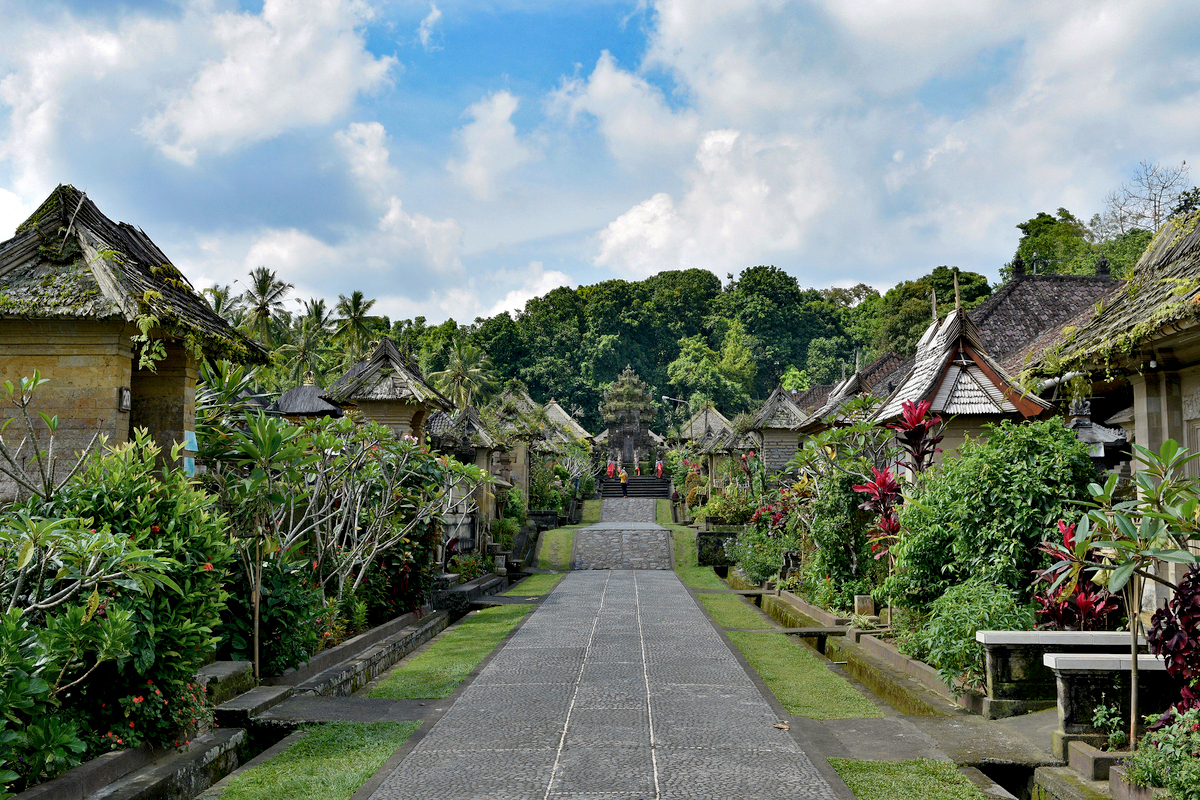 —————–
Traveling to rural areas or the outskirts is the right way to unwind. After being busy with work and the hustle and bustle of the city, the calm atmosphere in the countryside can be relaxing.
Indonesia has several famous tourist villages known as rural indonesia by international visitors. What are the tourist villages mentioned? Check the following explanation.
—————–
Best Tourist Villages in Indonesia
1. Penglipuran Village, Bali
Penglipuran is one of the traditional villages on the Island of the Gods, Bali. This village is famous for still upholding the cultural heritage of its ancestors. When you look at the spatial layout of the village, it seems that Penglipuran has not been touched by modernization.
The bamboo forest surrounding the village is still preserved because it is believed to be a protector. The spatial concept is also still using the Tri Mandala, which has been used for hundreds of years. In addition to having solid cultural values, the people in this village prioritize environmental cleanliness. Even Penglipuran was named the cleanest village in 2018.
2. Nglanggeran Village, Yogyakarta
Shifted to the island of Java, precisely in Gunungkidul, Yogyakarta. Here, there is a village called Nglanggeran. This village has many interesting natural tourist destinations to visit. Some of the tours offered include the Nglanggeran waterfall and reservoir.
In addition, Nglanggeran village also offers cultural tourism, namely Pitu Village. Thanks to excellent tourism management, Nglanggeran won an ASEAN Community Based Tourism Awards in 2017.
3. Sungai Nyalo Village, West Sumatra
West Sumatra, famous for its cuisine, turns out to have a tourist village. Its name is Sungai Nyalo Village. This area belongs to the Pesisir Selatan sub-district, West Sumatra. The Nyalo River has the nickname "Paradise of the South" given by tourists.
The location of this village is on the coast or shoreline. It's no wonder that beach tourism is the primary job for the people there. But not only beaches, but Sungai Nyalo Village also has hill tours. From up there, tourists can enjoy views of the ocean surrounding the islands.
4. Warutaka Village, Ende
East Nusa Tenggara has the best tourist village located in Ende Regency. Its name is Warutaka Village, where the famous Kelimutu Lake is located. This popular destination is a top tourism site for Warutaka Village. Uniquely, this village offers live-in with locals where tourists will be invited to do activities with the residents of Warutaka village for several days.
5. Botangula Village, Bola
The last best tourist village is Botangula Village in Bola, Bontang, East Kalimantan. The main attraction in this village is the beauty of its beaches which are on par with the Maldives.
This village can be the best choice when bars in jakarta can no longer help you to relax.
—————–
If you want to visit a tourist village, make sure the preparations are done properly. Prepare well the transportation that will be used to get there. And don't forget to book lodging in advance.