I recently stayed at the Novotel Vizag and I could see the Ramakrishna Beach, also known as RK Beach was right across the road from the hotel. The view of the Beach Road from the Novotel Rooftop was incredible too. If you wish to rather watch a video than read the post, please scroll to the end of this post.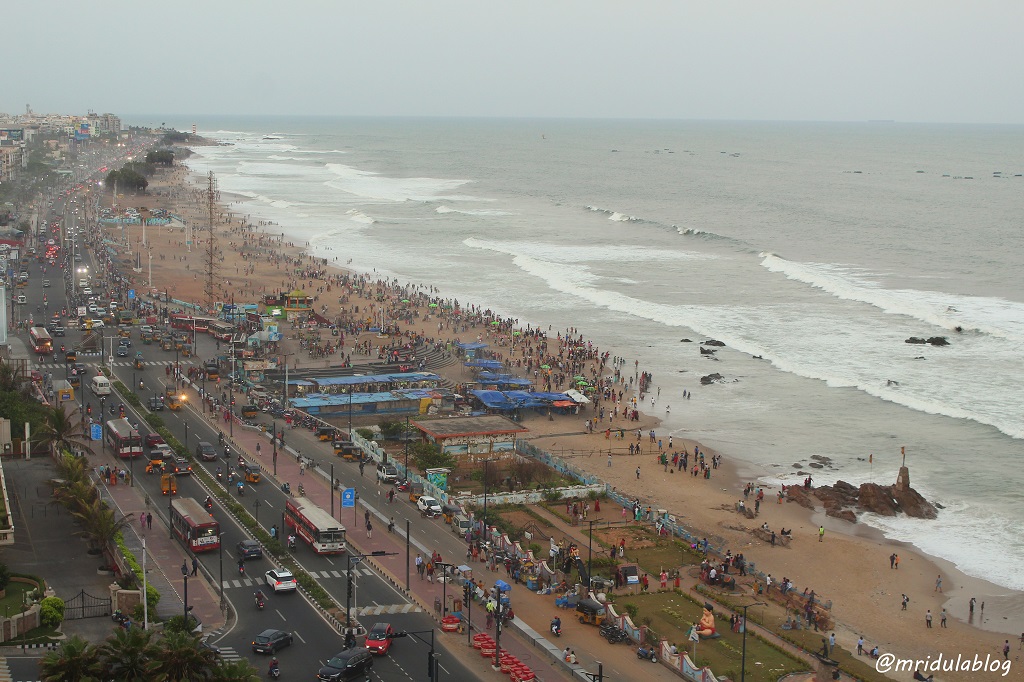 However, I could also see how crowded the beach would get in the evening. So, I decided to take a morning walk at the Ramakrishna Beach in Vizag.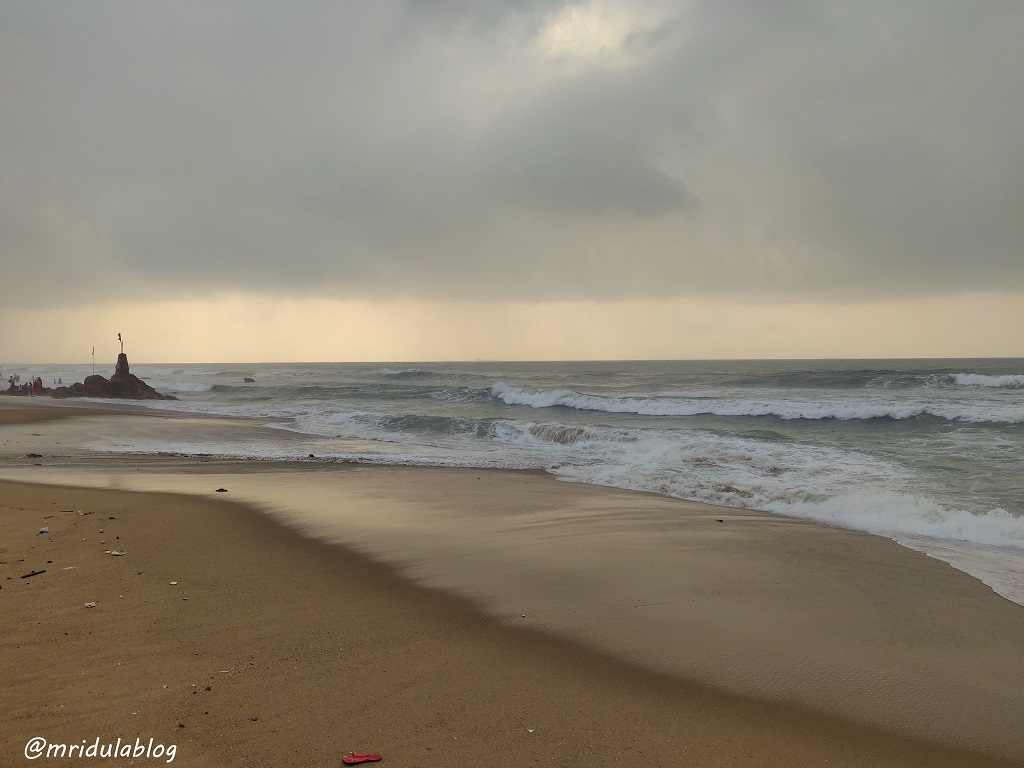 In my daily life, I now get up really early almost every day due to my daughter's tennis practice. But there was a time when I would hate getting up in the morning with some force! Not any longer. I am more resilient about early mornings now. And I was rewarded for my effort. Not only the beach was less crowded, the weather was nicer too.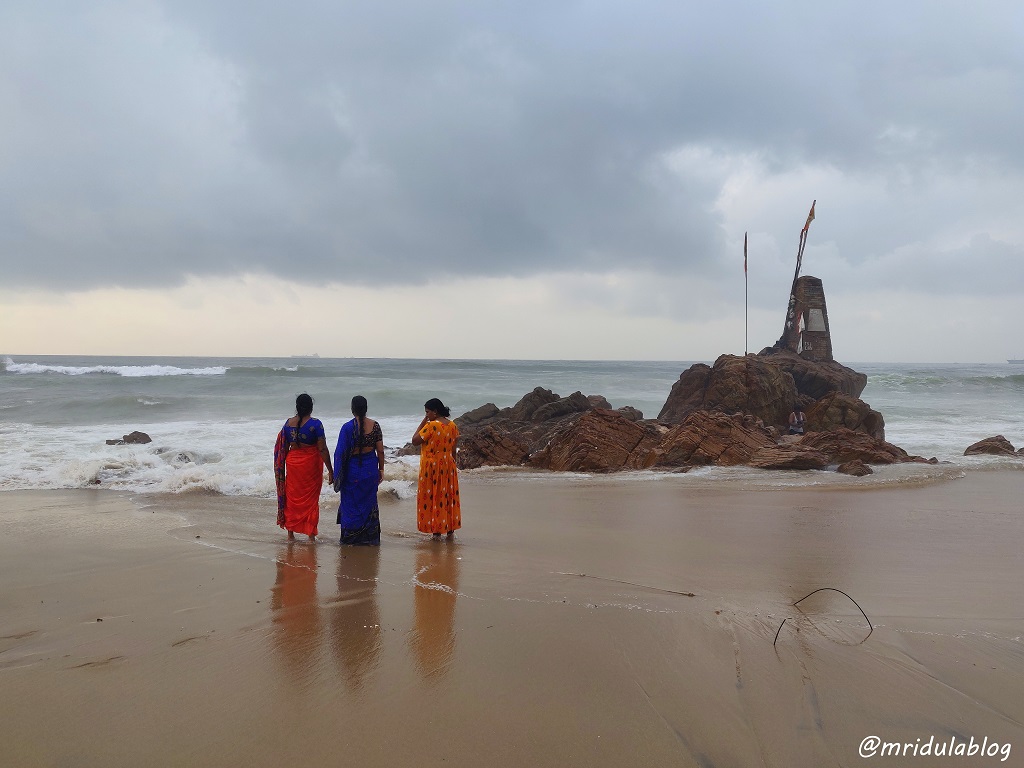 There was agenda for this walk, I was ready to walk as much or as little as I wanted. And by my standards I remained on the 'little' side. My nephew tells me I travel only to click pictures and soon this walk too turned into a solo photowalk! I always knew we consider water sacred but I related it more to river or mountain lakes. But I saw people doing some kind of prayers by the sea too.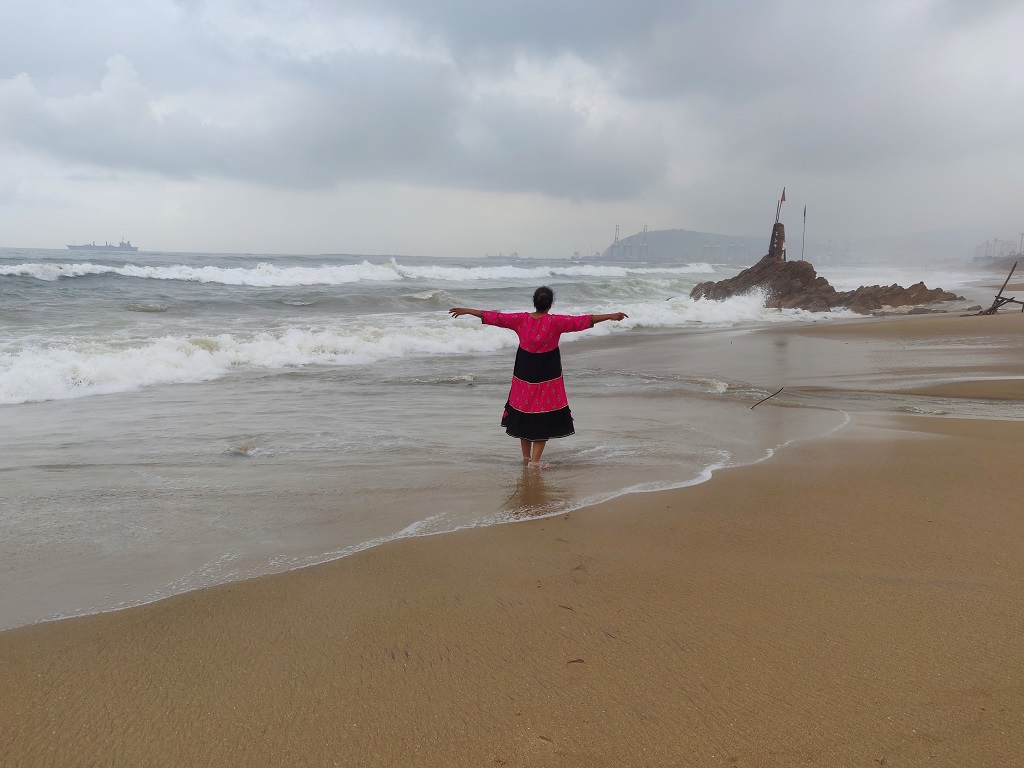 A lot of families were around and it is easy to spot who is the designated photographer of the group. I requested one such young girl to click a picture of mine.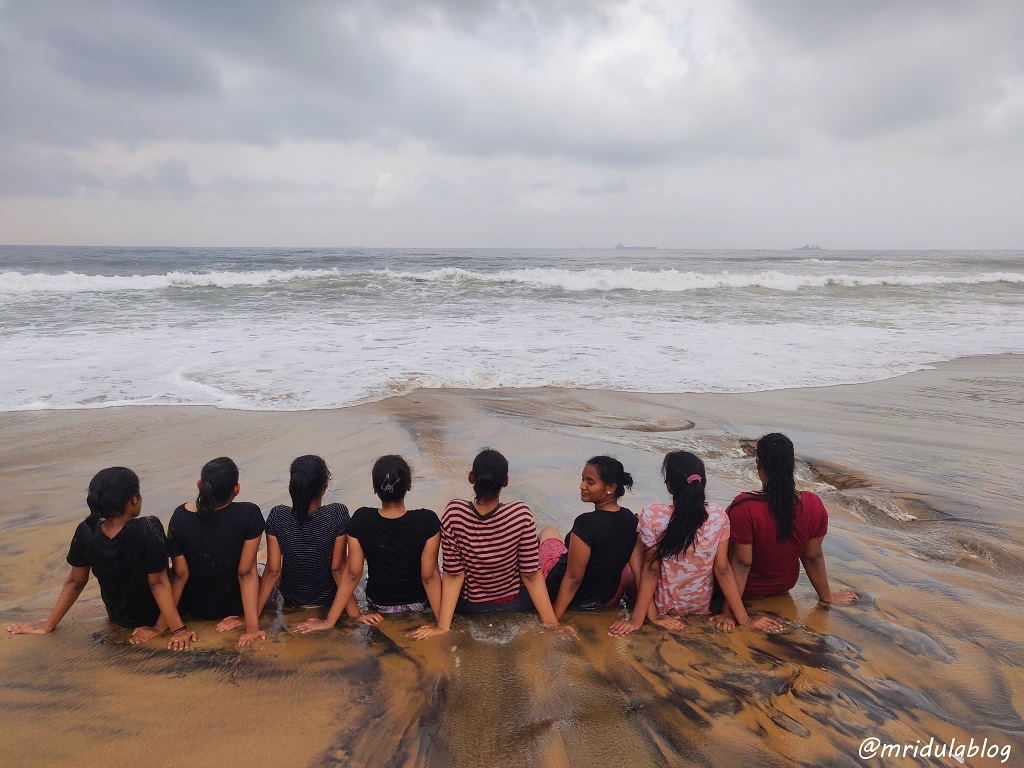 I saw these girls on the beach and I wanted to click pictures. I did it from far and I walked a little further. While coming back the girls approached me and asked me to take their pictures and send it to them. None of them had a cell phone on the beach! They adopted me as their unofficial photographer. And we had a great time. As promised I send them the pictures, I hope they liked it.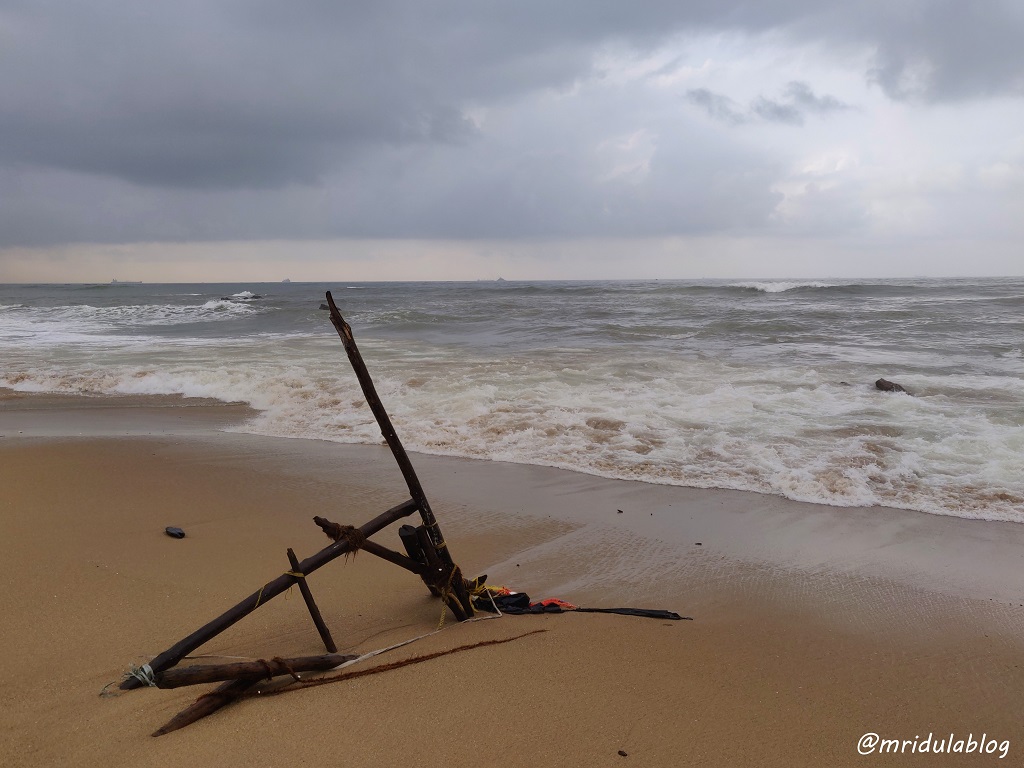 There was a time when I used to walk with a vengeance and called it a holiday too. It has not happened in a while now. I did a short walk in both the directions and then walked back to the hotel looking for food!
For those who wish to watch rather than read, here is the essence of the post in a video!