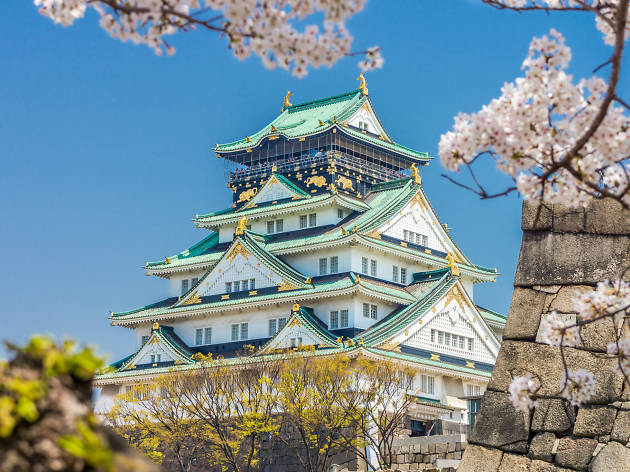 Osaka is one of the largest cities in Japan and a major economic hub for the country. The designated city is located in the Kansai Region of Honshu and covers 223 square kilometers. Osaka is also one of the most densely populated cities in Japan, with a population that's well over two million. Even so, many locals can attest that despite the large population, Osaka is arguably the most laid-back city in the country. Given that the people of Osaka are known for their immense hospitality, you can mingle with the locals and get to know their culture of the region.
Osaka has an incredible ambiance that's surprisingly different from what most people perceive. The city has been able to rise above most stereotypes concerning Japan and create a unique image for itself. For instance, most people associate Japan with either the old traditional look of paper doors and wooden houses or an ultra-modern look dotted with futuristic skyscrapers. Although Osaka can fit neither of these descriptions, it's safe to say that visitors can get a taste of both worlds. What's more, since the city is well connected to other major capitals of the world, getting there is quite a breeze. Click the link below to book a ticket from Manila to this beautiful city in the land of the rising sun.
https://www.cathaypacific.com/destinations/en_PH/flights-from-manila-to-osaka
Even though Osaka isn't as flashy as other popular Japanese cities, it certainly isn't short of activities and sites for locals and visitors to enjoy. Though this sounds like a good thing, having too many choices can give visitors a tough time when picking the attractions to explore. To help you have an easier time planning your itinerary, here are some unique attractions to visit in Osaka.
Awaken Your Samurai Spirit
The tales of ancient Japanese samurais have been retold thousands of times through various mediums such as Anime and films. There's a lot to be admired about these ancient warriors. From their incredible loyalty to their unreal martial art capabilities, there's no denying that all of us have fantasized about becoming these great soldiers. These dreams can become a reality at Last Samurai in Osaka. At Last Samurai, participants get to experience what it's like to be a real sword-wielding warrior from ancient Japan. The facility provides an authentic samurai adventure in which participants get to learn the ways of these warriors. You'll be taught how to dress in traditional samurai attire, the etiquette of samurais, sword handling, and a lot more. Moreover, participants get to learn zen training and even test out their goza-cutting skills using a real Katana.
Cruise Through the City on A Boat
There are tons of ways to see the magnificent views of Osaka but a river canal tour is, by far, one of the best ways to explore the city. When looking to take a canal tour of Osaka, using the Dotonbori Canal is arguably the best way to go. The canal passes through some of the most popular points of interest in Osaka, including the famous Dotonbori District, which is the go-to place for an authentic Japanese experience. With a canal tour, you get to enjoy the city's picturesque views away from the massive crowds of tourists and locals. What's more, taking the tour in Spring will provide you with a rare opportunity to see beautiful cherry blossoms hanging over the water.
Experience Osaka Culture at The Tenjinbashisuji Shotengai
Visiting Tenjinbashisuji Shotengai is one of the best ways to experience the culture of Osaka. Tenjinbashisuji Shotengai is famous for being the longest shopping street in Japan, with a total length of over two kilometers. The shopping street has more than 500 shops that sell everything from local cuisines to high fashion. A trip to this part of the city will undoubtedly provide you with an authentic Japanese experience as you'll interact with locals, try some of their amazing dishes, and get unique souvenirs to take home.
Conclusion
A trip to Osaka is undoubtedly one that won't disappoint. There's a myriad of attractions for everyone to explore and enjoy. Still, for those who want to try out unique experiences in Osaka, the ones listed above are sure to tickle your fancy.