Let's face it.  Many of us can't wait to get out and will be venturing out of our office caves and heading out into the wilds of the big spinning blue-green marble we all live on. While traveling is relaxing and a great way to break up the year, you never know what dangers you'll come across and it always helps to be prepared no matter what. It could be making sure you're got your medications and extra cloths for running through the airport, or survival gear in case your truck breaks down deep in the back country. Wherever your path leads, being able to grab a pack of your essentials is not only smart, but also safe and an added security measure for yourself and your loved ones. Let's go over some of the best travel backpacks for your adventures. Pick a pack to keep all of your gear, guns and everything else on you as you go about your travels.
Table of Contents

Determine your size
While larger backpacks do exist, traveling on a plane or train can severely limit your mobility and ability to store your bag. 40L bags tend to offer the most versatility while still offering up to 1,800 cubic inches of storage space. 40L bags also tend to be less conspicuous in size compared to larger tactical or backpacking backpacks.
Travel dimensions
It is generally accepted by most airlines that bags can be up to 22" long, 14" wide, and 9" deep. To put it simply, this means that bags can usually be up to 40L in size before they need to be checked although certain airlines and aircraft configurations can even put 40L backpacks out of the running for carry on baggage. Best practice even with 40L bags is to not overload them just in case you need to squeeze them underneath the seat in front of you.
How to stay TSA friendly
Carry on luggage is subject to some different rules than checked baggage so be sure to keep these things in mind when traveling. If you carry a pistol, knife, or any type of weapon with you as your EDC, you'll need to check those items in your checked luggage. Bringing a firearm to a TSA checkpoint even accidentally can garner heavy fines and possible criminal prosecution so its best to double check your bag for these items before traveling.
My recommendation would be to have a separate hard cased bag for your firearms/EDC gear and keep your backpack for just your essential traveling gear. You can always rearm after you get your bags from the carousel and exit the airport.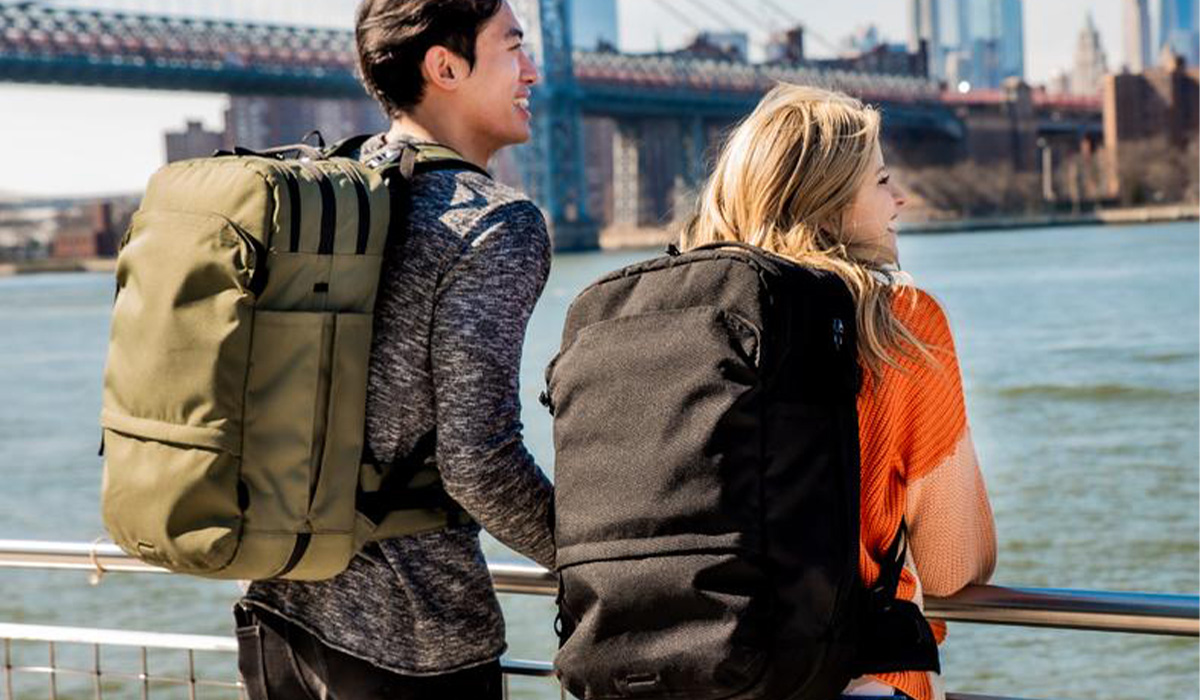 How do I fly with a backpack?
For one, make sure your bag fits carry on dimensions. Always tuck your straps in if stored under the seat in front of you, and never try to carry anything on the plane you can't.
Can you put your backpack in checked baggage?
Yes, but I suggest you tighten the straps all the way down and make sure its carefully packed.
We are committed to finding, researching, and recommending the best products. We earn commissions from purchases you make using the retail links in our product reviews. Learn more about how this works.